* Advertising
Is that possible? Take out a loan without equity? Yes, it is possible. The chance of obtaining a loan without equity is quite high. It always depends on whether it is an installment loan or a construction or home financing. It is now also possible to finance a property without equity. However, the following strict criteria, for example, must be met:
Borrowing is done together with your partner.
One of the two, but preferably both have a permanent employment contract.
Both borrowers have a very good credit rating and an impeccable Schufa score.
Loans for everyone without equity
However, if you would like to fulfill one or the other wish, the savings account is yawningly empty and the household budget also gives nothing more, then the solution is actually only a favorable installment loan, which provides relief in the financial predicament.
Loans are needed all year round. More and more people in Germany are using an online loan because it is possible to complete digitally without additional costs and can be repaid flexibly.
An application is made in just a few steps, whereby the equity capital does not play a role. A decision on the application is made quickly online and the loan amount is also disbursed quickly. Anyone with a fixed income and a permanent employment contract has just as good a chance of being approved for a loan as freelancers, the self-employed and low-income earners. Here, it is essentially the loan amount that matters, which is why small loans are particularly suitable. However, a guarantor with a good credit rating would increase the chances of a loan for Low-income earners increase enormously.

The credit offers are versatile, which is why every credit seeker can find the best conditions to save money as well. Many people today no longer buy computers, furniture, household appliances, Christmas gifts and even vacation trips with cash, but borrow the money via a cheap online loan.
More and more German consumers are relaxing their reluctance to borrow money when it comes to purchases they cannot pay for immediately. Demand is high - thanks to low interest rates. In any case, consumer protectionists advise taking out a loan with a fixed monthly installment when making major purchases, rather than maxing out an overdraft facility. Most banks charge interest rates of eight to 15 percent if the bank customer withdraws more from the checking account than he has in credit.
Reasons for a loan
Unscheduled repayment - A loan is always useful if you want to make an unscheduled payment (unscheduled repayment) for another loan. With an unscheduled repayment, the loan debt is paid off more quickly and if the new loan has even better conditions, an unscheduled repayment is worthwhile anyway.
Study - There are a lot of things you have to pay for your studies: books, your first apartment, costs for a semester abroad or the purchase of a new laptop. Students are not exactly financially strong and only a few have a part-time job, which is usually underpaid. For this target group, there are special loan offers on the Internet that a student can access.
Car loan - This is the classic when it comes to a loan. If you want to buy a new car, you can find out more details and current conditions about car loans. They are often cheaper because the lender accepts the new car as collateral. This reduces the risk for the lender and the likelihood of default on the installments, while reducing the cost of the loan for the borrower.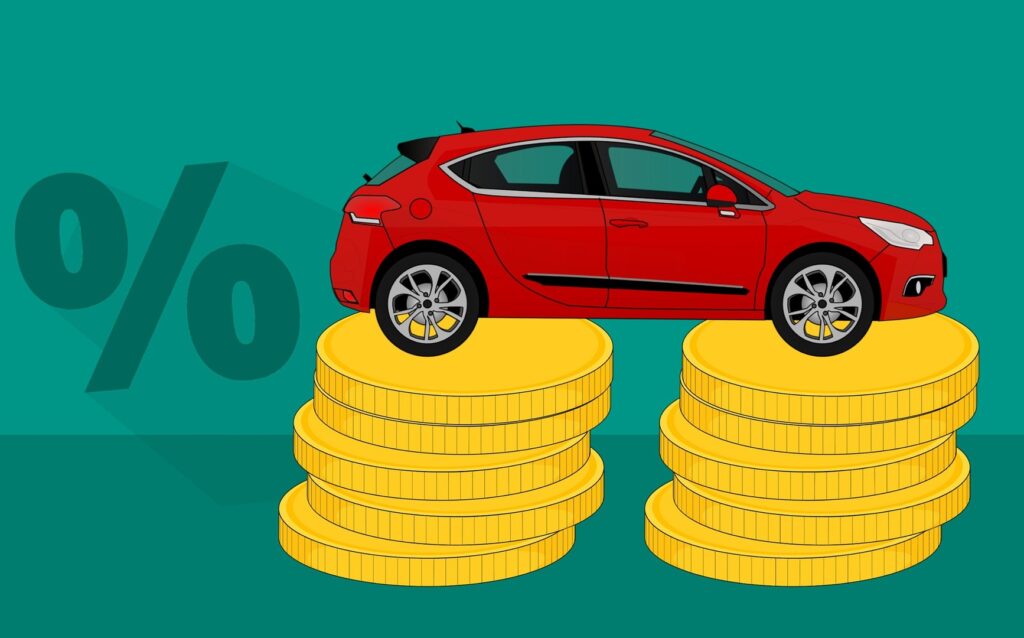 Beware of fake loans, fake profiles and false promises
But there is also the other side, the dark side of the dubious credit brokers who promise quick, unbureaucratic solutions and loans by a quick mouse click on the Internet. They put themselves Fake profiles but they are easy to recognize.
Often, however, they first collect an advance for credit applications and you are then supposed to accept the application documents on a cash-on-delivery basis. The documents then turn out to be worthless paper and instead of a credit agreement, other nonsensical contracts or even subscriptions suddenly appear.
Fraud features
...are strange credit contracts and advance payments. The credit promises to people who are in a financial predicament and who may not have been granted a loan by their house bank, understandably feel attracted by such offers. They smell here a credit chance. Because this is supposedly even schufafrei and requires no Schufa information.
If you have made contact with such an offer, absolute caution is advised if:
the so-called credit applications are idiosyncratically designed and they do not really look genuine with flawed German.
Logos of well-known banks, insurance companies or ministries are simply copied into the document.
before the loan is disbursed, you are asked to transfer a certain amount of money - for example, supposed processing fees, taxes or fees for approval by authorities.
Those who pay these amounts will keep receiving further requests for payment, and will continue to do so until the credit scammers realize that you are becoming skeptical or simply have no more money available for transfers. Especially brazen: If you stop making payments and ask too many questions to the Credit scammers you will hear nothing more from them.

- Therefore: Beware of supposedly creditworthiness-free and particularly favorable credit offers without creditworthiness inquiry.

You can protect yourself from credit fraud by ignoring credit offers via WhatsApp or on Facebook and Instagram & Co. Reputable banking institutions or direct banks on the Internet do not make offers on social media. In addition, you should not disclose any personal data in the social media channels and above all you should be suspicious if you are asked to use the cash transfer services such as MoneyGram or with Paysafecard or with Western Union.

Whether the alleged lender is reputable, you can also find out in the imprint. This should contain precise data about the company and its registered office. In addition, you can have the financial supervisory authority (BaFin) check whether the "company" actually exists and whether it is authorized to broker loans at all.